Joanna Concejo 'The Guest Room'
Curators: Anna Klimczak, Michał Suchora
Opening: 19 July 2021, BWA Sokołowsko
The exhibition was organized as part of the Literary Heights Festival 2021
Photos: Jędrzej Sokołowski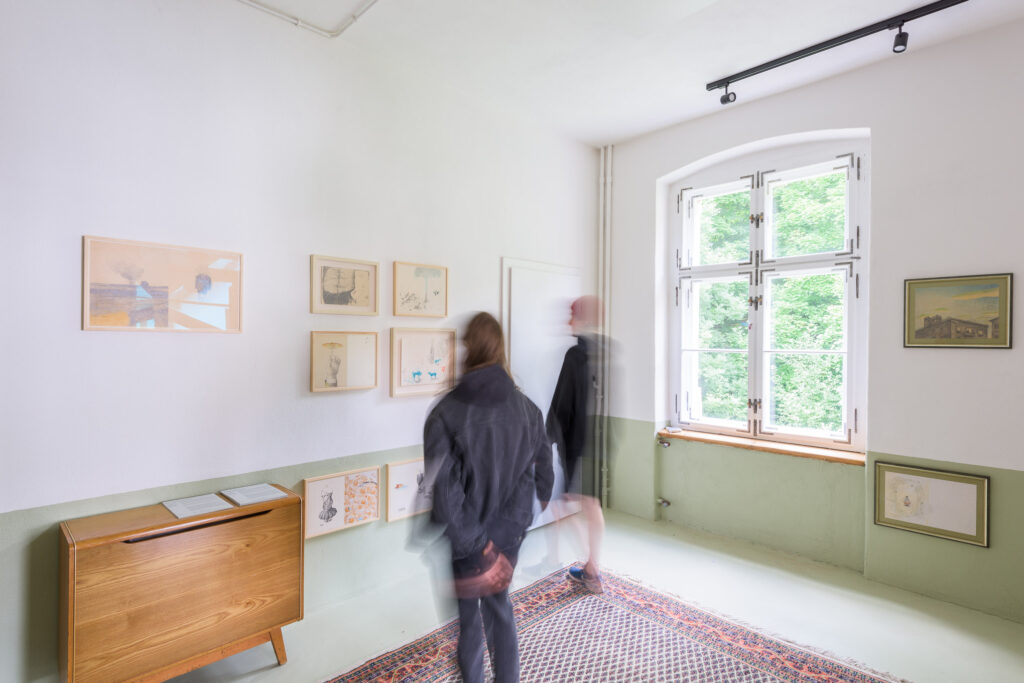 Dearest Asia,
I'm doing a residence at BWA Sokołowsko.[1] The flat's nice. Spacious. The rooms are perfect for showing works. Even a glass-fronted sideboard has turned out to be great for displaying a few small drawings. The green wall panelling is pleasant enough. I'm not changing anything. You'll see when you get here. There's also a big veranda, where I hang out a lot. You can see the whole town from it. The windows are constantly open, because it's summer. A nice fresh breeze comes in through them, and you can hear a stream babbling outside. 
I've already put up a few works for the exhibition. The drawing "Old man on a Balcony"[2] will remind you of the tenement block opposite. The meadows in the sketches are like the ones I see on my walks. Could it be that "Landscape with Mountains"[3] was painted in these parts? It looks like the view from the hiking trail. You'll see, the pictures look really good here.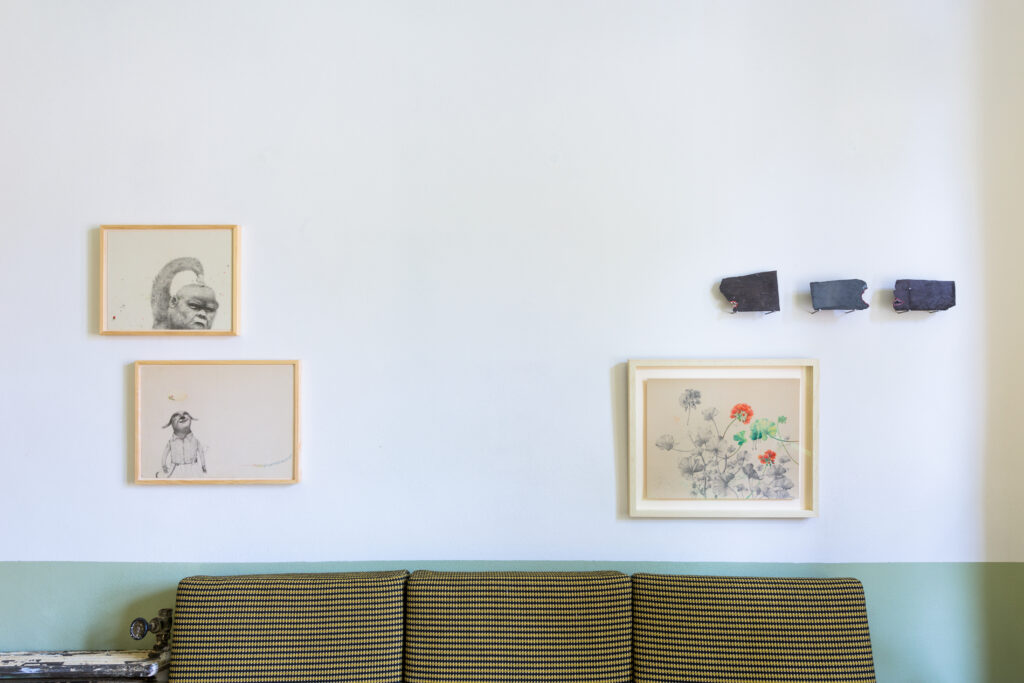 You'll like the place – the scale's perfect. You can take it all in like you used to when you were a kid. You go out onto the street like you were going from one room to another, and you don't get that awkward tension like you do when you go outside. The neighbours often pop round to each other's houses uninvited, just like in the old days. 
Your early works from the book "L'Angelo delle scarpe"[4] symbolise bits of memory. Small hand gestures, a caught insect. Quotes from events long past: "La voiture de papa… et papa s'est disputé avec le garagiste". Faint records, incomplete. They could have gone straight onto the wall, imitating frescoes. You once asked me: "Why do you like these drawings in particular? There's hardly any drawing in them."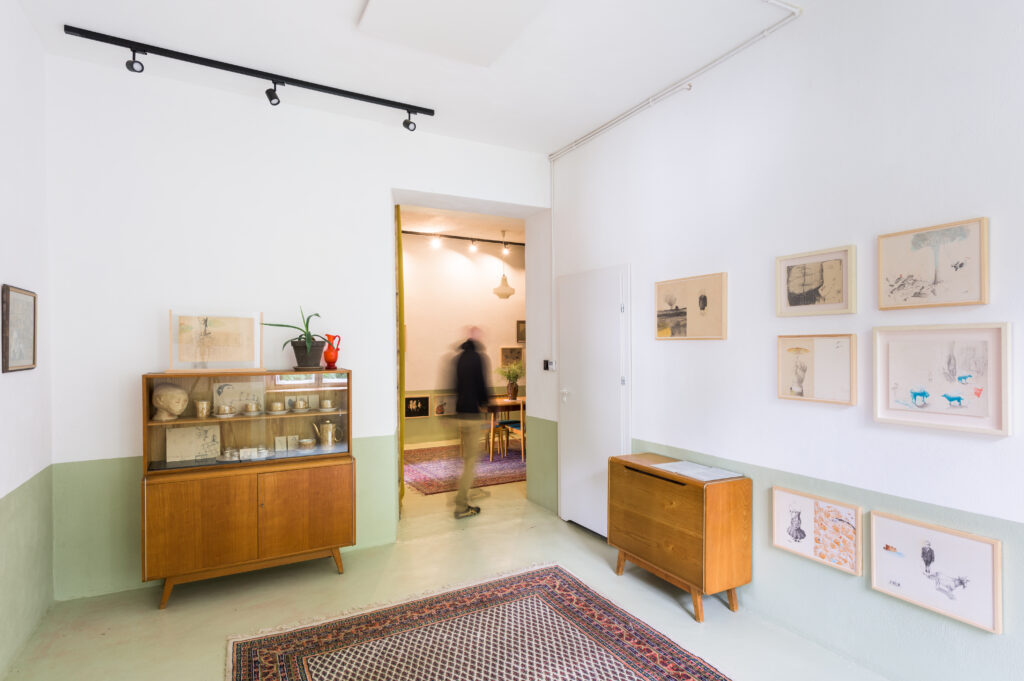 Fossilised emotions brushed clean, molecules of code that can be deciphered. You need concentration, but thanks to markings, drawings, or traces on paper you can travel to "a good time", a positive moment in our lives that's elusive on an everyday basis. You can feel it in Sokołowsko and in the room where the exhibition's being held.
See you!   Ania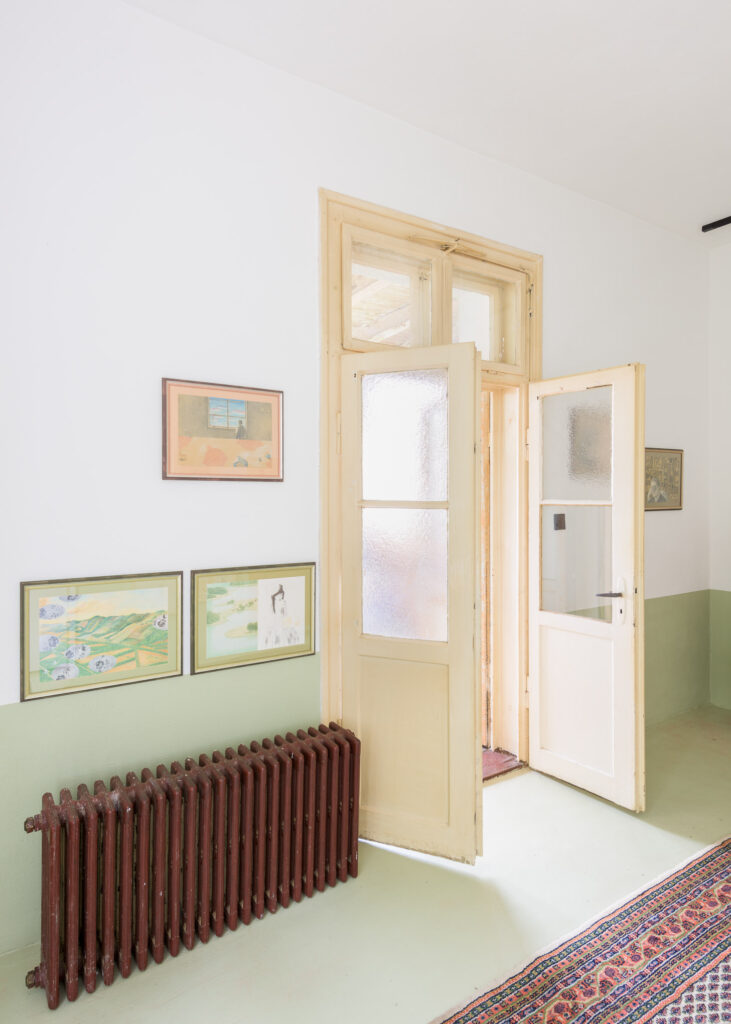 Joanna Concejo graduated from the Academy of Fine Arts in Poznań in 1998. She lives in France. One of her most major exhibitions was at the 2002 Busan Biennale in South Korea. Since then, she has taken part in many shows and made numerous appearances worldwide. In 2004, she showed her work at the Bologna Children's Book Fair, and her illustrations first appeared in 2008 in Il Signor Nessuno, published by Topipittori (Italy). In 2013, she won the Polish Ibby Award in the Best Book of the Year category for her illustrations for Marek Bieńczyk's work, The Duke in the Cake Shop (published by Format). However, her visual literary work, The Lost Soul, which she created together with Olga Tokarczuk, was a prizewinner at the 2018 Bologna Children's Book Fair. The Bologna Ragazzi Award is a prestigious international prize for children's illustrated literature.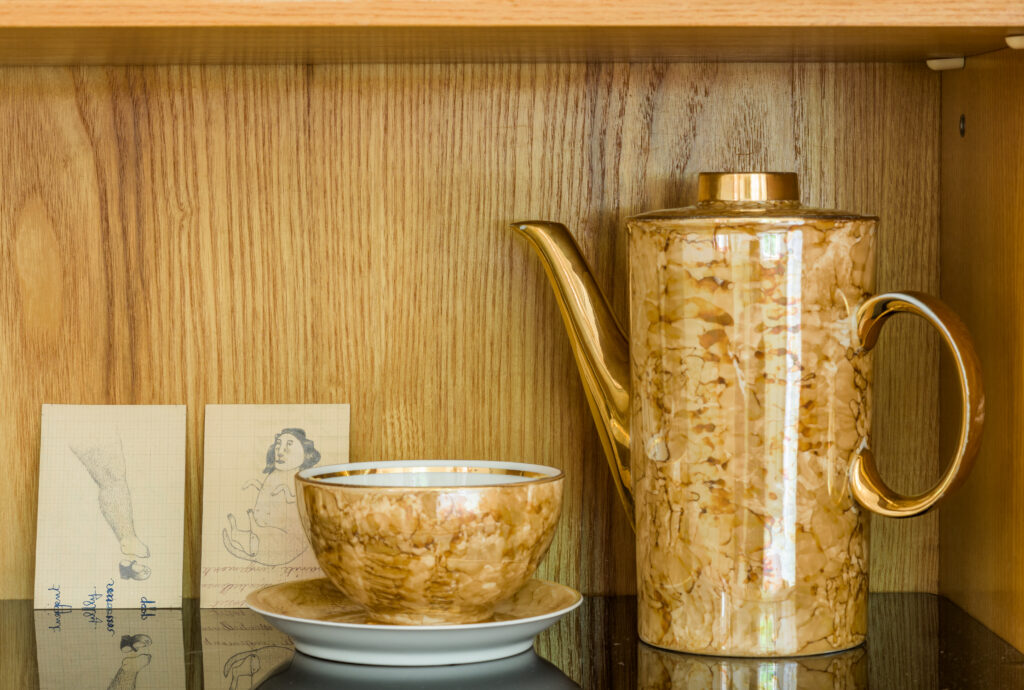 Joanna Conceo is a longtime collaborator of Olga Tokarczuk, winner of the Nobel Prize for Literature, the Man Booker International Prize and a two-time Nike Award winner. She has designed covers for many of Tokarczyk's books, including The Tender Narrator (Wydawnictwo Literackie, 2020), Journey of the People of the Book (Wydawnictwo Literackie, 2019), Bizarre Stories (Wydawnictwo Literackie, 2018), and Final Stories (Wydawnictwo Literackie / Oficyna Literacka Noir sur Blanc, 2005).
When talking about herself, she often stresses her provincial origins; she was born and raised in the countryside near Słupsk. She associates her childhood with a proximity to nature, but also recalls it as a time ruled by the rhythm of nature and the chores which had to be done in her rural, agricultural family. A big role in Joanna Concejo's development was played by her grandmother, who handed down her extraordinary manual skills. In this atmosphere of love, the young Joanna lapped up drawing, but also embroidery, crocheting and other talents requiring precision and concentration. So her childhood was both filled with a mystical aura, but also systematic work. The combination of the intimate world of the family with the power of nature allowed the development of an unlimited creative imagination that she share with her audience. Transporting us to the landscape in which she grew up, she takes the viewer's hand and, in one move, whisks them away into a place of meditation and serenity. However, she always does it on her own terms, far from current trends and popular styles.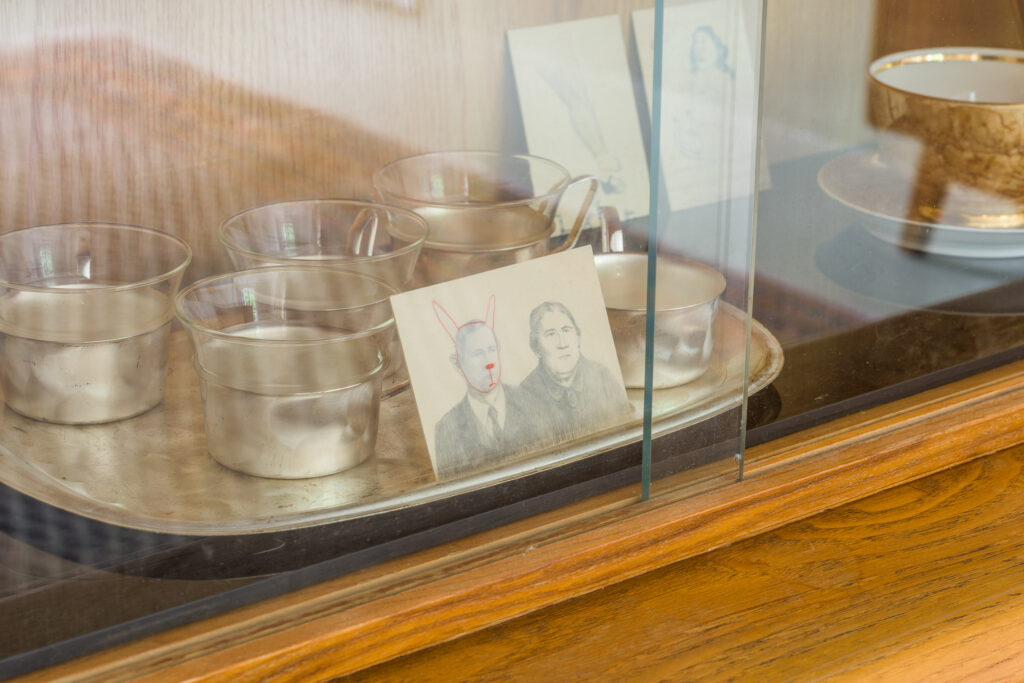 about the curators:
Anna Klimczak works in the visual arts. She is a lecturer at the Polish-Japanese Academy of Information Technology in Warsaw. Curator of the Joanna Concejo exhibition, this is one of the first initiatives of this type she has carried out. She has been associated with the artist for over thirty years. They went to the same high school in Koszalin, and then studied together at the Academy of Fine Arts in Poznań. After Concejo emigrated to France, they kept in contact with each other by exchanging highly personal letters. The idea for the curator's text in the form of such came about following a long-time exchange of thoughts. The works in the exhibition come from Anna and Mariusz Klimczak's private collections.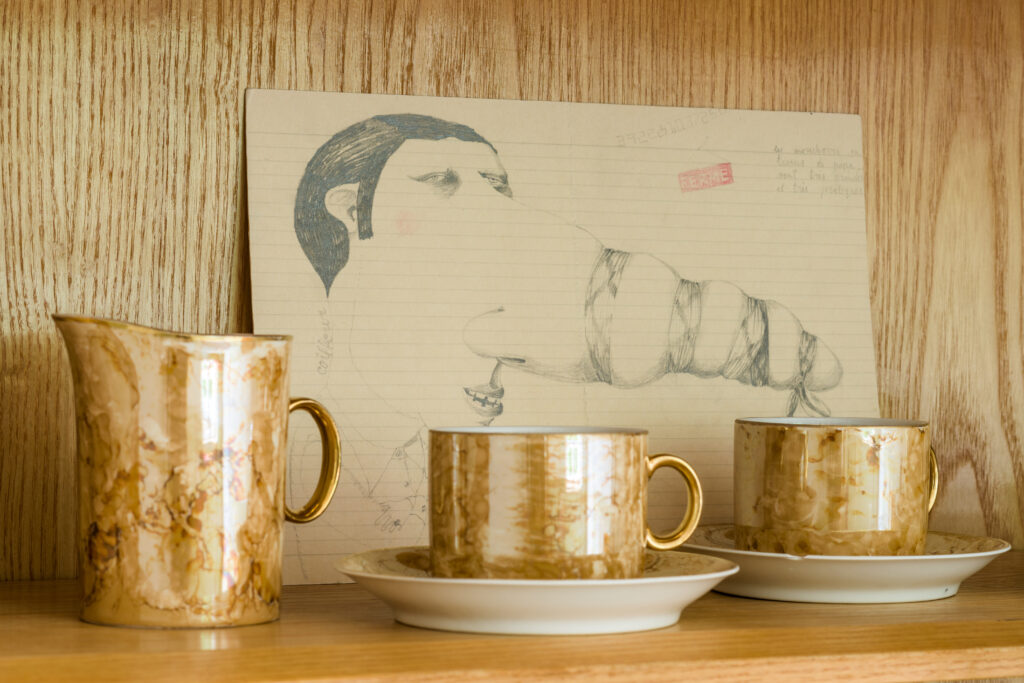 Michał Suchora, art historian and sociologist. Co-owner of the BWA Warsaw Gallery, which shows the most exciting developments in contemporary Polish and international art. In 2020, he founded the informal BWA Sokołowsko, which is housed in a private flat. The space made available to artists for residential stays, commonly known as artistic holidays, frequently produces surprisingly creative results. For several years, he has been a juror on the Hestia Artistic Journey. An activist, he is a member of the Green Party.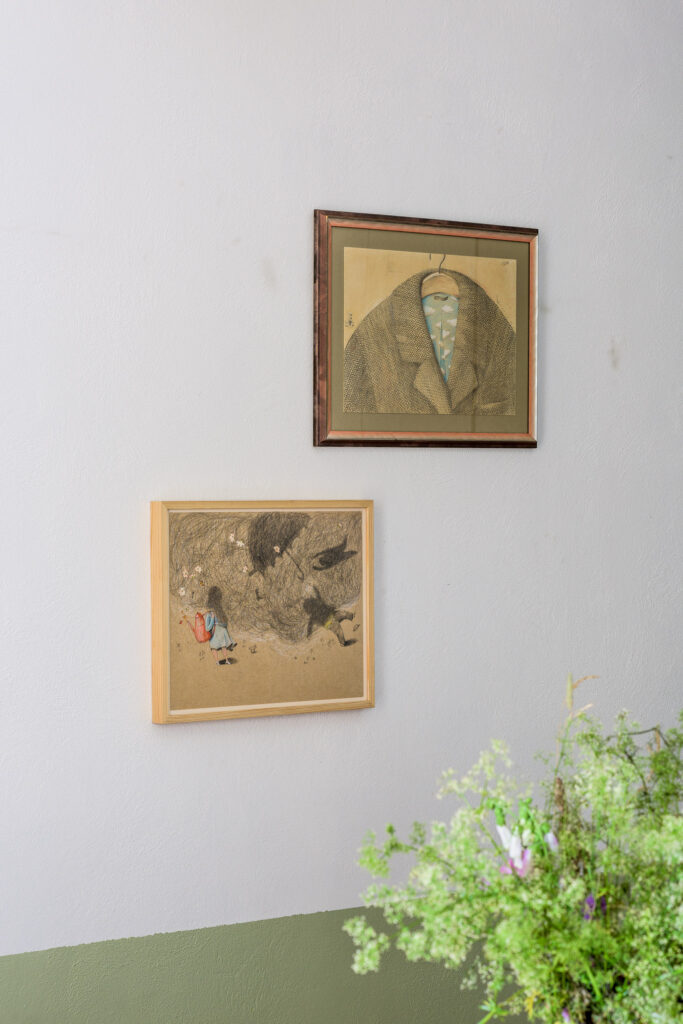 about the Literary Heights Festival:
Polish literary festival organised since 2015 mainly in the city and municipality of Nowa Ruda (Owl Mountains) and in Włodzice Hills. In 2021, it is also held in Sokołowsko (Dry Mountains). The organiser of the event since 2021 is the Olga Tokarczuk Foundation (previously the Cultural Association "Mountains of Babel") and partners: cities and municipalities of Lower Silesia. The hosts are Karol Maliszewski and Olga Tokarczuk, and Beata Kłossowska-Tyszka is the manager. The festival programme includes: educational events, debates, exhibitions, concerts, panels, picnics, screenings, talks, seminars, meetings, literary (as well as film and culinary) workshops, open-air cinema, hiking and cycling tours, and games.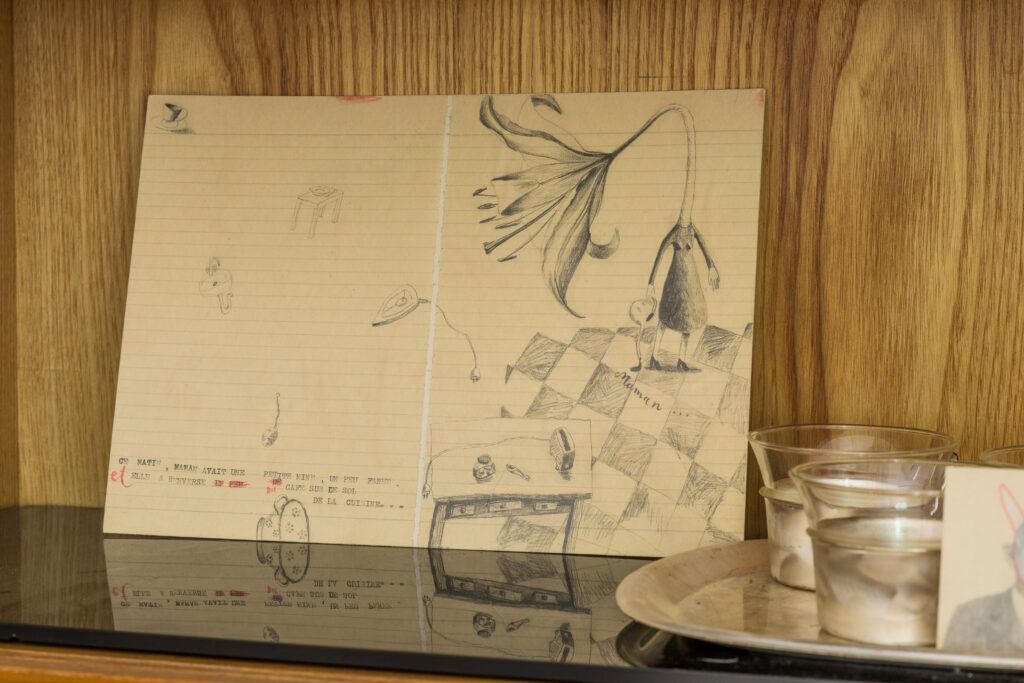 about BWA Sokołowsko:
BWA Sokołowsko – founded during the Coronavirus pandemic, it is an intimate space for art. It combines the function of a gallery and a residential centre. The artists who go there are invited to discover the surroundings and Sokołowsko's history. 2021 is the centenary of the birth of Joseph Beyus.